Our experts can show you how Ticks & Tots can benefit your Center and make you more efficient. Simply fill out the information below and we'll be in touch very soon. Or you can schedule a demo in the calendar to a date and time that suits you.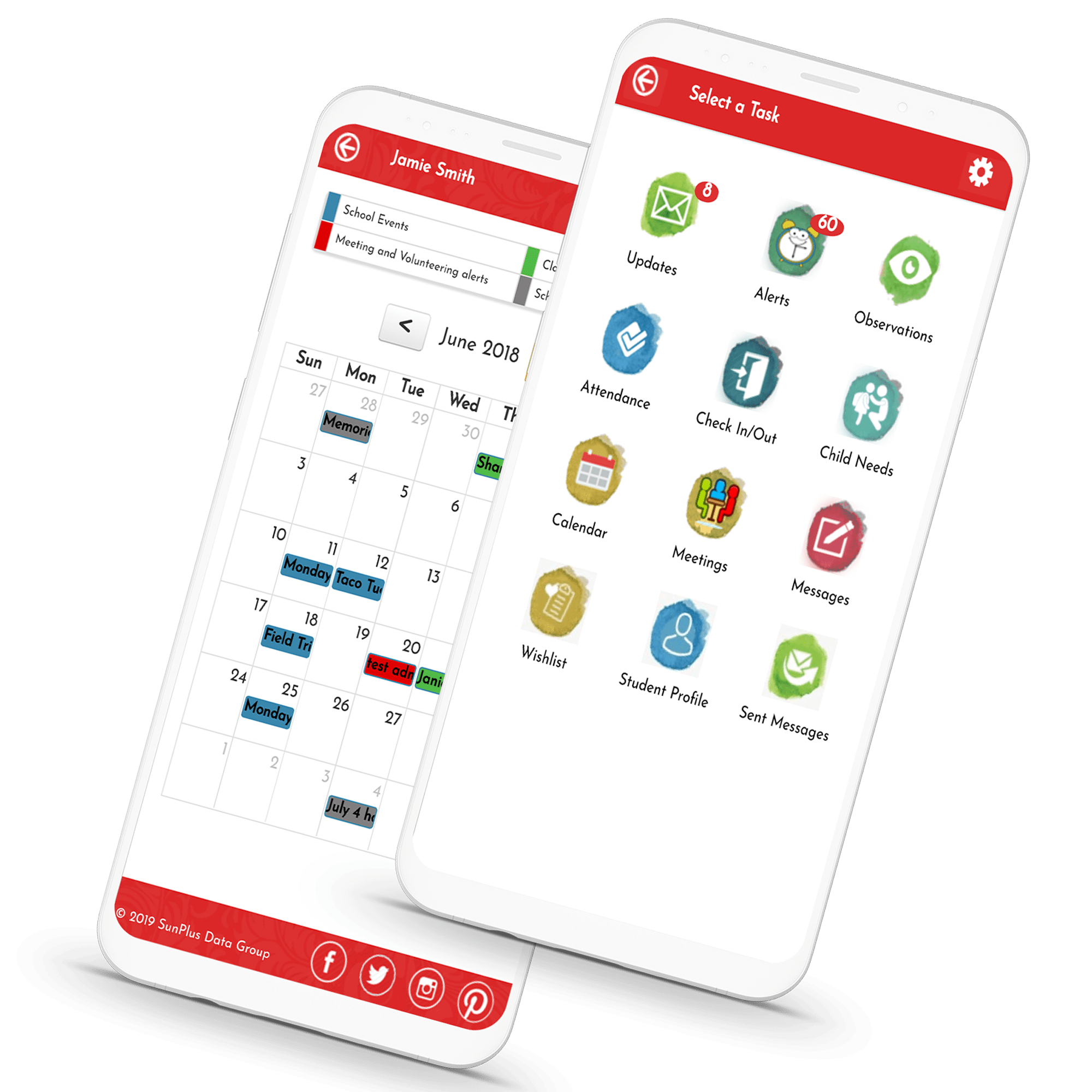 Our Office
325 Lester Rd NW,
Lawrenceville, GA 30044
As a director, can I see what my staff are doing on Ticks & Tots?
Yes, you can define which Teachers can communicate directly with Parents. For the remaining Teachers, you can approve, edit or reject the messages before they get sent to the Parents. All messages are automatically linked to the Child's account so you can easily see the communication regarding a student between Parents and Center Staff.
I am not a classroom teacher but I find Ticks & Tots useful for my after school program. Is this an option?
Yes! Ticks & Tots is available to educators and caregivers in many fields such as daycare centers, afterschool and summer camps, enrichment programs, nanny services, and more. Anyone with a need for Parent Communication, Payment Processing, Calendar, Volunteer Sign-up, or Check in/out can use Ticks & Tots!
Who has access to my data and is it private?
At Ticks & Tots, privacy and confidentiality is very important to us and our users. Photos, messages and videos are posted only to the parents and guardians of the child. All accounts are password encrypted and no one can view the information on the account without owner's consent.
Can you help me simplify my Finance related work?
Of course! Payments made through Ticks & Tots are automatically linked to the child, and parents can track due amounts and transaction history from the App itself. No more phone calls to you looking for statements! Build Year-end statements easily with a few clicks! Enter Batch payments, build finance reports, see money info in graphs, … we could go on and on!